Welcome to
Rocklin Smiles
Creating and maintaining healthy smiles that inspire confidence are our top priorities! As your dentist in Rocklin, we offer a full range of the latest and most advanced dental procedures designed to meet the needs of every member of your family.
A healthy and beautiful smile is not only an attractive asset, it's also essential to your overall well-being. At Rocklin Smiles, you'll receive the finest quality dental care provided by an experienced team in an environment that is both comfortable and caring.
Dr. Jeannine El-Maasri and Dr. Dan Hopper have established a reputation for excellence as dentists in Rocklin. We use the most advanced techniques to provide our patients with outstanding results. Whether you need a checkup and cleaning, a dental restoration, have a dental emergency or are in need of a comprehensive smile makeover, give us a call today.
We Love
New Patients!
Your first visit to our practice establishes a vital foundation for our relationship with you. During the first visit, we make sure to obtain important background information and give you time to get to know our staff.
Our
Expertise
We're proud to be a full-service, innovative dental practice.
Click the link below to view the services we offer in-office.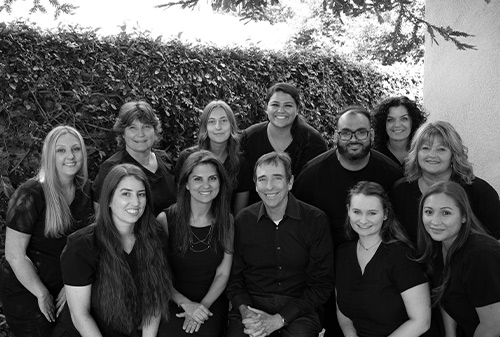 Trusted Local
Dentists
Dr. Hopper has been practicing dentistry since 1986. Dr. El-Maasri has practiced with Dr. Hopper since 2013. Both are dedicated to providing superior service and making your dental experience as pleasant and easy as possible.
Patient
Reviews
Everyone is always extremely polite. When it comes to dentistry and getting any tooth work done they are extremely courteous and patient, always ensuring that the patient is not feeling any pain. All my prior dentistry experience was with the Navy, where the patient is a training tool for the hygienist.
Glenn
Dr. El-Maasri is my dentist and I completely trust her! I've lived in over 7 states in my 65 years and her skill and style to treat me like family is the absolute best! She has done crowns, fillings and veneers for me. So glad I found her! I can smile big for that.
Lula
Great staff - very friendly and knowledgeable! I was seen right away and had any questions answered. Nice offices too.
Kathleen
Being a nervous dental patient, I am always hesitant about visits, but both Dr. Hopper and Dr. El-Maasri go out of their way to make me feel comfortable and calm. I have always had nothing but pleasant experiences here with all of the hygienists as well!
Ashley
I still cannot believe I have found this office after many years of terrible dental work preformed by multiple offices. Dr. El-Maasri is one of a kind! She is gentle and makes sure you are comfortable your whole entire visit. Everyone in the office seems to truly care about you as a person. I have had everything from an emergency visit to general cleaning and fillings.
Lindsey
Been going there since I was three and have had an amazing experience. When most kids dreaded to go to the dentist I would always look forward to it and love all the staff there.
Maya
Write your own
We'd love to hear how we're doing. Click the links below to choose where you'd like to leave a review. It won't take very long and you'll be helping fellow patients who are interested in our services.
Facebook
Google
Yelp
OUR STAFF APPRECIATES YOU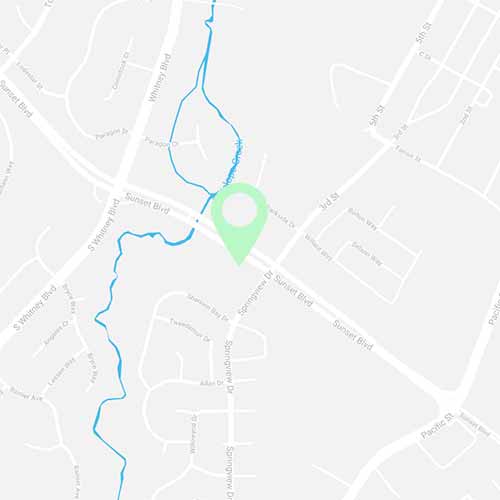 Rocklin Smiles
3420 Sunset Blvd
Rocklin, CA 95677
OFFICE HOURS
Monday // 8 AM - 5 PM
Tuesday // 8 AM - 5 PM
Wednesday // 8 AM - 5 PM
Thursday // 8 AM - 5 PM
Friday // 7 AM - 5 PM
Top